Cat Concierge
®
Let your cats relax while you're away
Frequently Asked Questions
Why should I use Cat Concierge cat sitting instead of boarding at a commercial cattery?
A professional cat sitter who visits your cat in your own home can be a convenient and cost effective alternative to a commercial cattery. For your cat, being cared for at home avoids the stress involved in travelling to and staying at a cattery. Unfamiliar smells and sights, being away from their familiar territory, together with being in close proximity to other cats and animals, can cause anxiety in many cats. Cat Concierge can be a less stressful and time consuming alternative to traditional boarding. Cat Concierge can also provide additional home services at no charge, including mail and bin collection, and watering your plants and garden, making your home look more "lived in" and secure while you're away.
Is Cat Concierge insured and police checked?
Yes, Cat Concierge holds public liability insurance, and its owner holds a current National Police Certificate. Both of these documents may be viewed on request at the initial consultation.
Who will be looking after my cat? Will it be the same sitter each time?
The owner of Cat Concierge, Lydia, will be your cat sitter. Cat Concierge does not use contractors or "hobby" sitters. Lydia is a responsible and experienced pet carer who is currently owned by her two cats - a Burmese and an adopted RSPCA moggie. Lydia's long history of pet guardianship also includes a much loved Burmese male, 5 moggies, 2 dogs, and various birds and mice!
How often will Cat Concierge visit my cat?
Depending on your requirements, Cat Concierge will either make a once or twice daily visit, for 30 minutes per visit. If your cat or pets require extra visits, this can be arranged. PM visiting times are usually reserved for cats requiring twice daily care. For your pets' comfort and safety we can not offer every second day visits.
What cat care services are included in a visit by Cat Concierge cat sitting?
A standard 30 minute visit by a Cat Concierge cat sitter will include: Replenishing food and water, cleaning and/or replacing kitty litter, playing and interacting with your cat, and cleaning of bowls and food preparation areas. Cat Concierge can also brush and groom your cat, and administer flea treatments or medicine.
How many cats are included in your standard fee?
The standard fee for 1 cat starts from $30 for a once daily visit, and $55 for a twice daily visit. Some suburbs in the service area have different pricing - please email me for details.
Can you provide a daily report on my cat while I am away?
Of course! If you request this free service, Cat Concierge will provide you with a report and photos by SMS or email so you can see what your favourite felines are getting up to.
Can you pick up my mail, take in my bins and water my plants while I'm away?
Yes, Cat Concierge can provide all of these services at the same time as your in-home cat visit. These services are provided free of charge with your in-home cat visit. (Conditions apply) Your needs can be discussed at your initial consultation.
Do you offer minding services for pets apart from cats?
Yes, Cat Concierge can also offer pet care and sitter services in your home for your birds, fish, guinea pigs, mice and other small pets. Cat Concierge does not currently offer dog sitting services.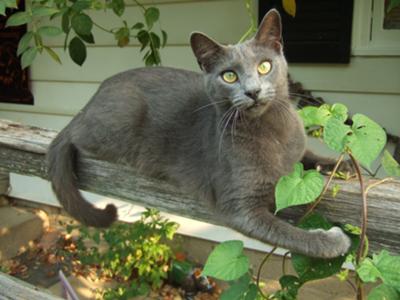 What is your house key management procedure?
Your keys would normally be given to Cat Concierge at the time of the initial consultation, if a booking is made. The keys are tested in your presence to make sure that they work properly. Your keys will be stored in a secure location and will not have any address tags attached. At the conclusion of the Cat Concierge service your keys can be retained by Cat Concierge for your convenience for future pet sitting visits. Alternatively, keys can be returned to your residence at a separate time (key return charge applies).
How do I make a booking with Cat Concierge?
You can either ring us directly on (02) 8006 6171 or just send an email to:
to make a booking for your initial free consultation or, if you have used our services previously, to book a cat or pet sitting service. If the phone is unattended, we are probably driving or looking after a furry customer! Please leave a detailed message with your phone number. Your call will be returned during business hours.
How much notice do I need to give for a Cat Concierge cat sitting service?
If you are a new customer we ask that you give us at least 5 business days notice before your cat sitting service begins, as we will need to arrange a time to meet you for an initial consultation and pick up your keys.
My suburb is not listed in your service area, can you still care for my cats?
This depends on our current schedule, and how far you are from other customers. At busy times of year, this may not be possible. Due to additional driving time out of service area suburbs are charged higher rates, which vary according to suburb. Please email for enquiries.
What payment methods do you accept?
Cat Concierge currently accepts payment by cash, direct deposit, PayPal and credit card. Payment must be received in full before your booking is confirmed and your cat sitting service commences. Please note that payments made via PayPal or credit card will attract a surcharge of 3% to cover merchant and processing fees. If any additional charges are incurred during your cat sitting service, you will receive an invoice which we kindly request you pay on receipt.